3rd time this year Ucla wins and USC loses. Now on to the good times. These pictures were posted to the Internets over the past 24 hours.

The Duck Star

Number 1 indeed

So this is what "The Visor" looks like.

The pics of Lame with the look of a bitter 6 year old who just had his favorite toy taken away from him are the best.

"Get your shit together, Coach. They are calling way better plays than us out there."

"I know. I know. Lane's a horrible coach, but I can't just sneak you into an Oregon jersey. I'm really sorry Lane Kiifin is your coach, but you have got to stop crying now."


"So, uh, Chip. This is kind a awkward, but do you think you will be hiring in the off-season? Two Kiffins for the price of one?"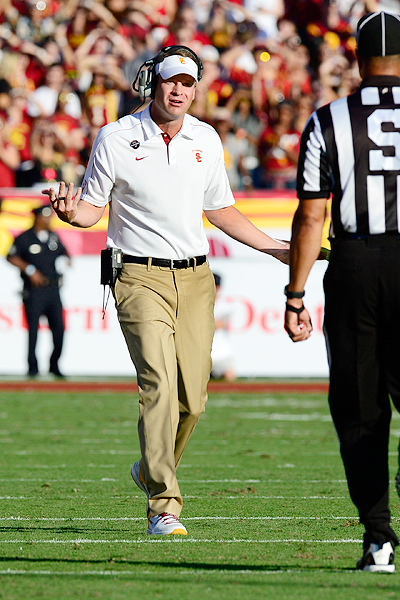 "But WeAreSC! We are supposed to win. DDDDAAAAAAAAAAAAAAAAAAAAAAAADDDDDDDDYYYYYYY-make the mean referee go away!"
You know it is getting good when they start turning on their own. On the other hand, he's not wrong . . .
In the meantime: