Another solid all-around game for Maurice Drew.

(AP Photo/Joe Barrentine)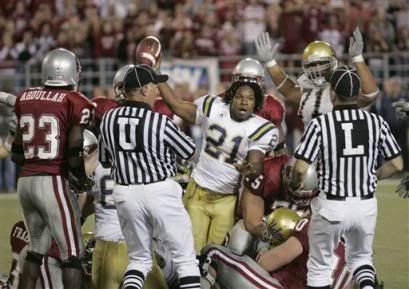 (AP Photo/Ted S. Warren)
Rushing: 29/109 1 TD
Receiving: 3/78 1 TD

(AP Photo/Ted S. Warren)
And let's not forget about Drew Olson, who had yet another solid game (34-47, 361 yds
5 TDs, 1 INT). While Drew is certainly not blessed with the most speed or the strongest throwing arm, he's becoming one of the best game-managing QB's in the country. It's nice to see all of his hardwork pay off.
Box score here.
Yahoo sports recap here.       
Not pretty, but we are now 6-0 and with losses by PSU and FSU, possibly in the top 10.
Go Bruins.