Well, what can you say?
The cardiac kids pulled off another one. If this team ever comes out ready to play from the opening snap and gets an aggressive script to start the game, watch out.
AP Photo/Marcio Jose Sanchez/ ESPN.com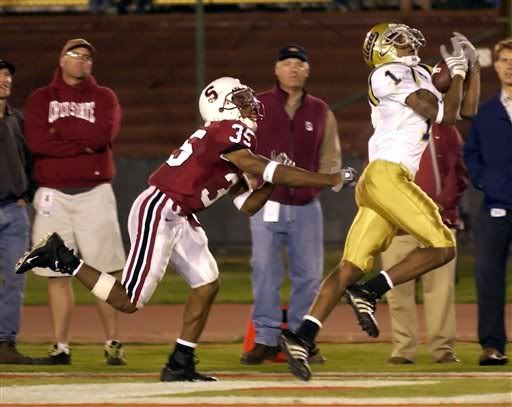 AP Photo/Kenneth Wong/ ESPN.com---The Game Winner.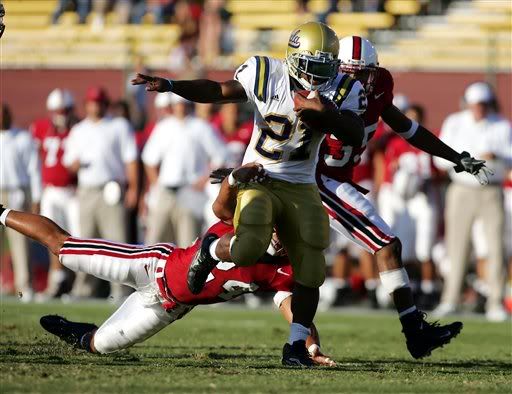 AP Photo/Marcio Jose Sanchez/ ESPN.com
Yahoo recap here. Most impressive:
Olson led fourth-quarter scoring drives of 65, 72 and 66 yards -- and all three took a combined 3:40. Joe Cowan caught a 31-yard TD pass with 4:43 to play, and Drew shook off a knee injury to score on UCLA's final play of regulation.
Drew Olson was 24-35 with 293 yards and 2 TD's.
MJD rushed for 82 yards on 18 carries with 2 TD's and a fumble and gained 77 more yards on 5 catches.
His biggest plays, however, may have been his pickup of a blitzing Stanford defender to allow Drew Olson to complete the game winner to Brandon Breazell and his recovery of Olson's fumble earlier in the game that kept the Bruins alive.
ESPN recap here.