Bumped. Orginally posted on Jan. 5 by A. Of course this topic is rather timely given what has transpired during last 72 hrs. And now would be a good time for the lazy MSM to look into these stories uhm a little more closely?-N

Probably not, but if there's any meat (or gyros) to this story, the new year is already starting out well.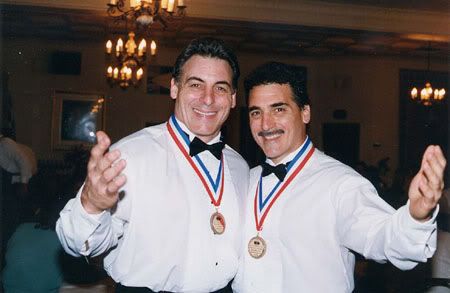 Looks like the Trojies may have a little NCAA issue on their hands.
It was only a matter of time before the 'SuC Family' shenanigans came back to bite them in the ass. I doubt SuC has the NCAA on the dole like they do LA City Hall, (ahem, "I own the police," ahem). Who knows, though? There's really no telling just what the NCAA will uncover once they start poking around.
This in particular brought a smile to my face:
"Alumni are not allowed to be involved in the recruiting process," the source said. "He (Papadakis) has a right, if they go there, to use his facility. But to have him involved in the meal, and serving the restaurant, singing and entertaining and dancing, that's just illegal."
Papadakis, who lettered at USC in 1970-71, told the "Star-Telegram" earlier this week that he gives recruits a speech about the significance of the Trojans' cardinal and gold uniform colors and closes the dining experience by urging recruits to declare, "I want to be a Trojan."
The CBS Sports Line story quotes Papadakis as saying he called a prospective recruit a "dumbass" if he didn't go to USC. The player, offensive lineman Jeff Byers, signed with the Trojans in 2004.
"I cringed for the USC people," the compliance director told the "Star-Telegram." "That's just not permissible."

Of course, we'd rather see our Bruins beat their sorry asses on the football field, but we'll take it at this point.