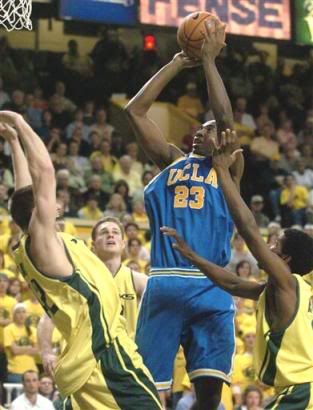 (All photos from Yahoo sports)
Luc R. Mbah a Moute is solidifying his argument for PAC 10 freshman of the year. Just another double double. Where would we be without this kid? Also nice to see Jordan take over at the end. Check out the box score here.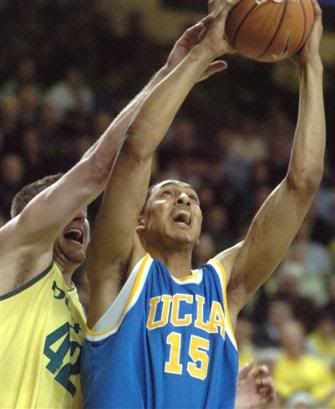 Also, the Bruins take back first place in the PAC 10 with the UW loss at Cal.
What Ben Howland is doing with this team is simply amazing.