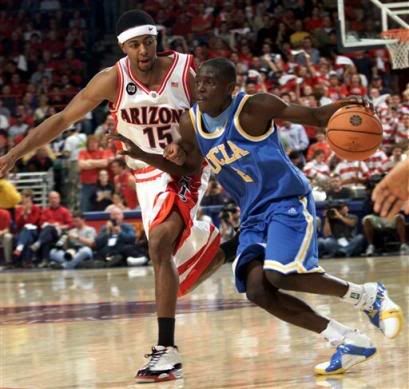 (Photo from yahoo sports)
The Bruins just strutted into the McHale Center/Lute Olson Court and punked one of the most dominant college basketball programs of the last 20 years. The surprising part, however, was that they were able to do it with only Freshman and Sophomores (You won't find any age excuses here).
It was another solid night for Prince Luc, with 9 points and 9 boards. Where would we be wthout this kid? Lorenzo Mata was also a difference maker, with 9 points and 7 boards. Collison was money coming in to spell JF. AA was just being AA with his usual 20, and Josh Shipp looks to be getting back into form. Let's all send Jordan some good vibes to get the ankle back to 100%.
This may be one of those games we look back on in 10 years and refer to as the moment it all came together.
Here are some recaps from Yahoo and ESPN to savor.
And for dessert, a little schadenfreude moment brought to you by the good folks at the University of Southern California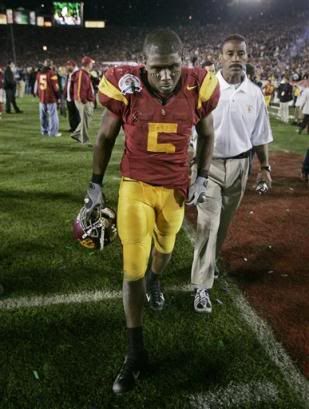 It's OK trojies, at least you have your basketball program.