First, I'd like to extend a heartfelt thank you to DSPN. That's right, I'm thanking DSPN for virtually ignoring the amazing run that we are witnessing from the hottest team in the country right now.
Anyway, since DSPN completely ignores UCLA, let's ignore them to. I urge all members of the Nation to remove ESPN.com and their clunky website and replace it with CBSsportsline.com. Here's their recap and box score.
Although Jordan was the high scorer today, it was our seniors that are stepping up when we need them the most. Cedric and Ryan are playing huge right now. Maybe they realize that this is it? Maybe they realize that this is their chance to make their marks at UCLA? Either way, these kids are going to be crucial to our run in the tournament.
Anyway, click more for the pics
Mata going old school with the hook.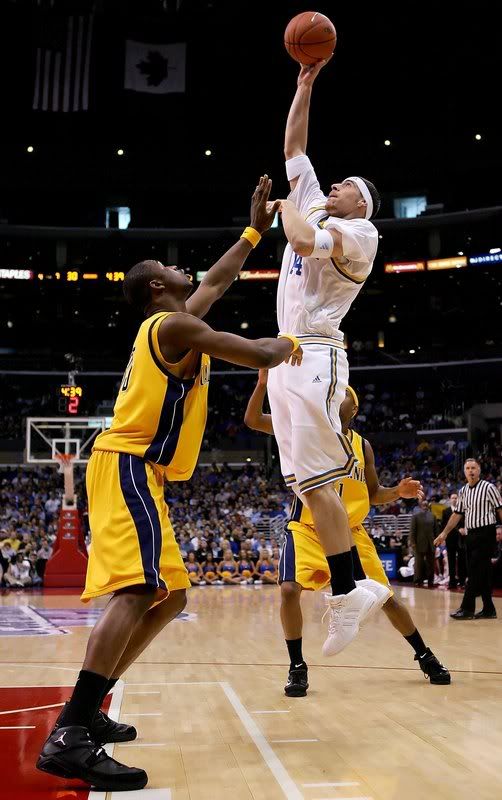 Luc playing lock down D.

Jordan turned it on just as the broadcast crew gave up on him.

DC.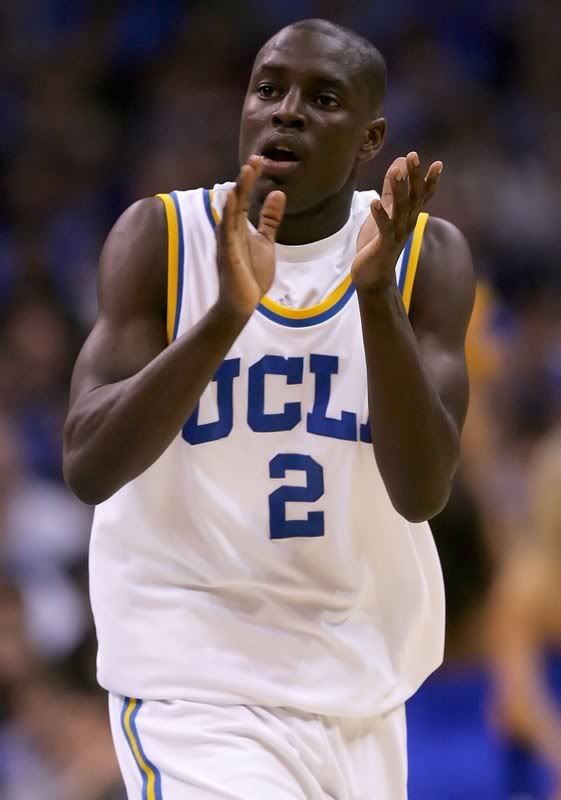 AA had some sweet Kobe-esque moves today.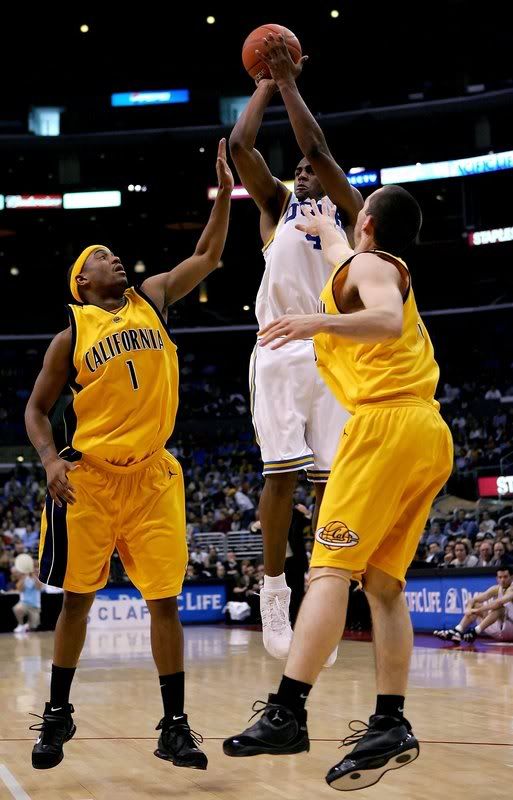 Bring on the dance. This team is ready to go.
Go Bruins!