Well, maybe it was in doubt for a few minutes.
National Coach of the Year.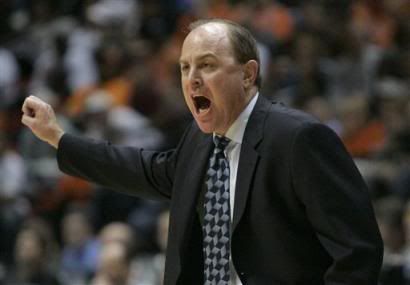 and Jordan lading the way: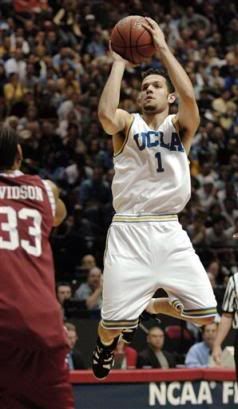 Ryan, once again, playing big.
Check out the box score and stats here. You think defense is over-hyped? This is why Coach Howland is THE NCOY: UCLA was out-rebounded, 26-15 (9-6 on the offensive boards). Bama had more steals and shot better from the FT line 19-25 vs. UCLA's 5-12. UCLA's lockdown D was the difference, especially in the second half. I think the foul disparity can be explained by the athelticism of Bama (not to mention the shitty refs). Go Bruins. Bring on the Zags.