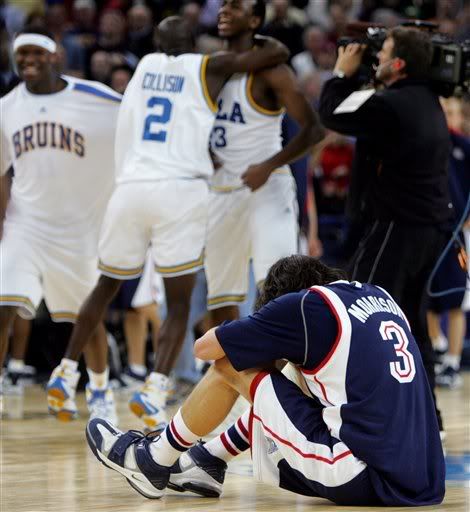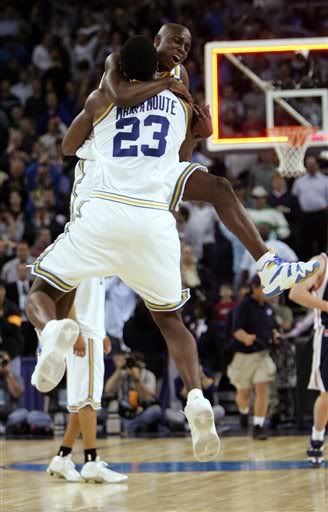 I'm not even going to bring up the comparisons to the 1995 team. They are too obvious.
I just want to enjoy and savor this.  Bottom line, we are 3 games away from making history. And with these kids and this coach (and staff) we have a real chance. We will always be in the game because of the D, just like tonight.
My not-so-obvious player of the game is Ryan Hollins. Dude had that look like AA had in the Cal game, you know, that refuse to lose look. You could tell what he was thinking: "I ain't going out like this." But this was a team effort. Luuuuuuc with 10 and 14. Jordan and AA keeping us in it, despite having subpar shooting nights. DC's penetration. Coach Howland keeping the kids mentally in the game.
We will obviously have a lot more. Just enjoy for now.
Yahoo recap and box score here.
Meanwhile, DSPN leads with this...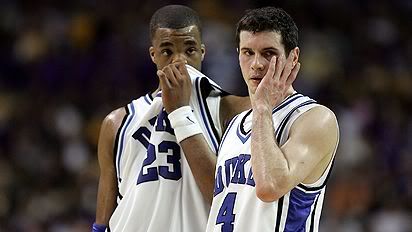 Actually, that's not too bad of a choice.
Go Bruins.