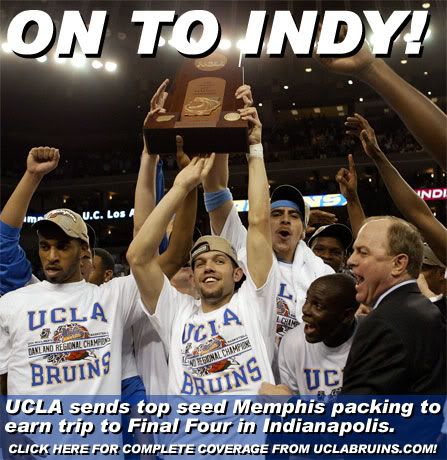 UMMM ... I HOPE A IS COOL WITH ME BURGING UP TOP - BUT I JUST WANTED COME HERE SAY - HOW ABOUT THEM BRUUUUUUUUUUINS!!!!!!!!!! BACK TO CELBRATING. GO BRUINS!!!!!!!!!!!!! -N
Of course it is bro. We are going to the freaking FINAL FOUR!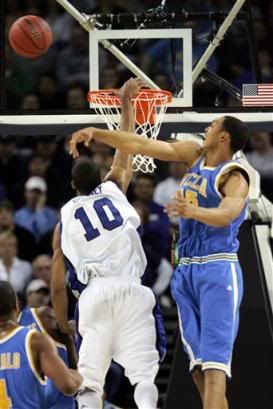 Behind Bruin MVP Ryan Hollins, the Bruins flip the script on Calipari and the shit talking Memphis Tigers. The expressions on the faces of the Memphis players was priceless. Calipari did not know what the F hit him. Howland's defense has that effect on a lot of teams. The Bruins held Memphis to a miserable 31.5% and an even worse .125% from behind the arc.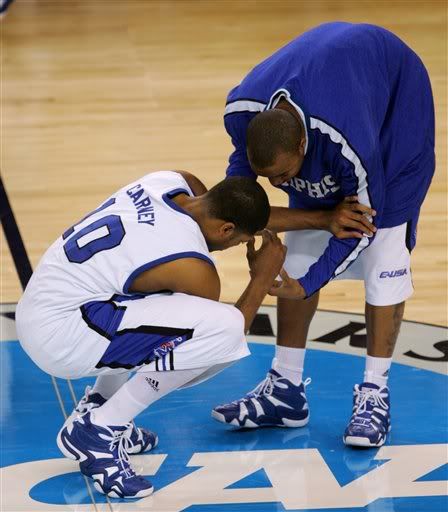 Rodney Carney joins the Adam Morrison and Ronald Steele club.
It must be a big deal, because FSN is already doing hi-lights.
Here's the Yahoo box score and recap.
Ladies and gentlemen, we are 2 games away from making history. And like I have been saying, we have a real chance.
Go Bruins. Beat LSU.