Some more pics to get the Nation fired up...
It all starts with the Bruin D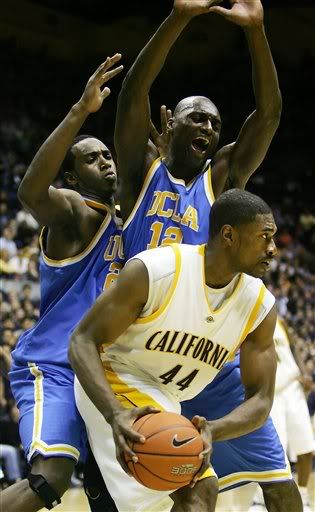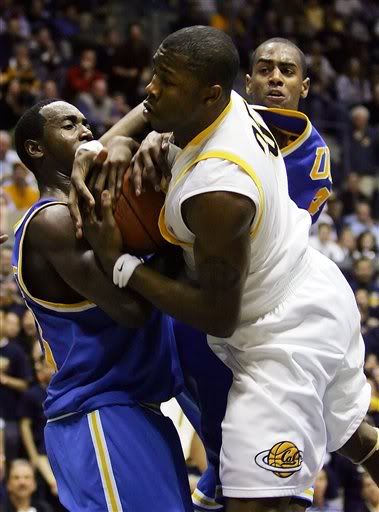 DC hard to the rack (should have been a 3--POINT--PLAY!)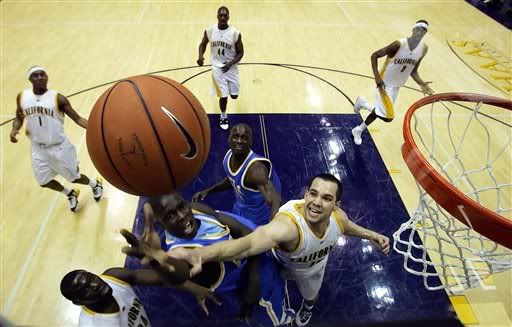 And last but not least, our favorite stone cold assassin doing his thing (gotta love the looks on the faces of the Cal student section--the agony of defeat)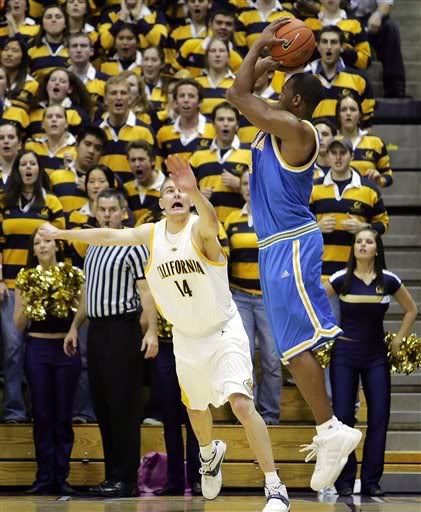 All photos from ESPN.com (it took awhile, but they finally got them up)
Go Bruins. Pac 10 Champs.