Behind big games by Luuuuuc and Jordan, the Bruins wrap a trip to play for their 12th National Championship. Then again, it was probably just as bad shooting night for our opponents. Again.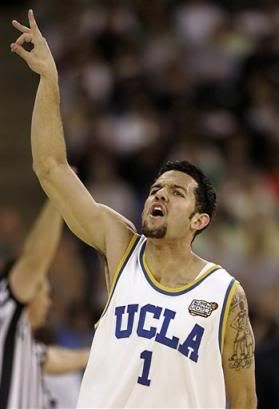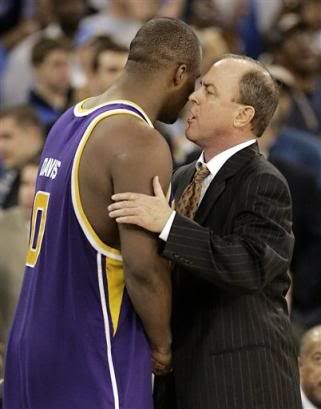 Coach Howland burping the big baby. I wonder if those 4 letters mean anything to him now?
On behalf of the Nation, I'd like to extend a big F-YOU to the idiots at DSPN
that were praying that this would not happen. That LSU frontcourt that immediatley became the best in the country was just made a non-factor by another smothering defensive effort by our Bruins.  
UCLA is back, and no amount of Least Coast bias or their love affair with the USC of Norh Carolina can change that.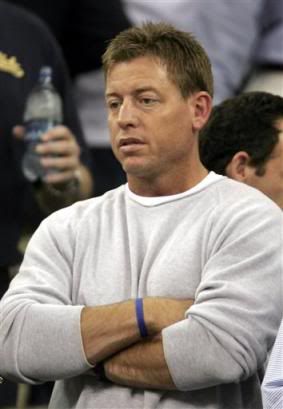 UCLA alum Troy Aikman witnessing UCLA's return to glory.

Reggie was in the house as well.
The Bruins are back.