Here are some more photos of the Bruins christening of Pauley Pavilion South from Yahoo Sports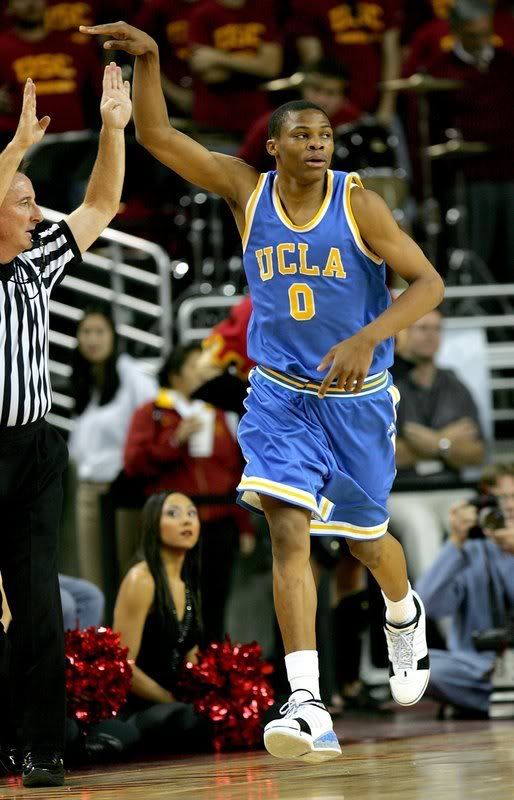 Westbrook learning very quickly that their JustSc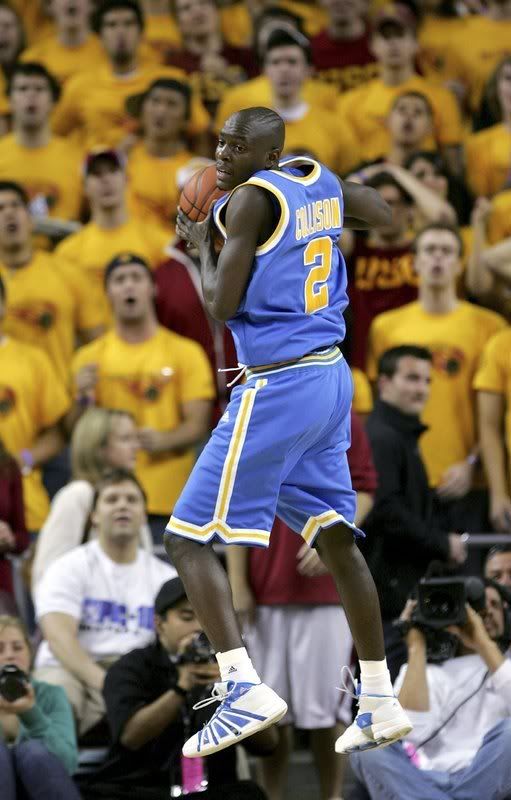 The student section looks a little concerned when DC has the ball. His 3's were clutch today.
Just the best coach in the Nation doing his thing.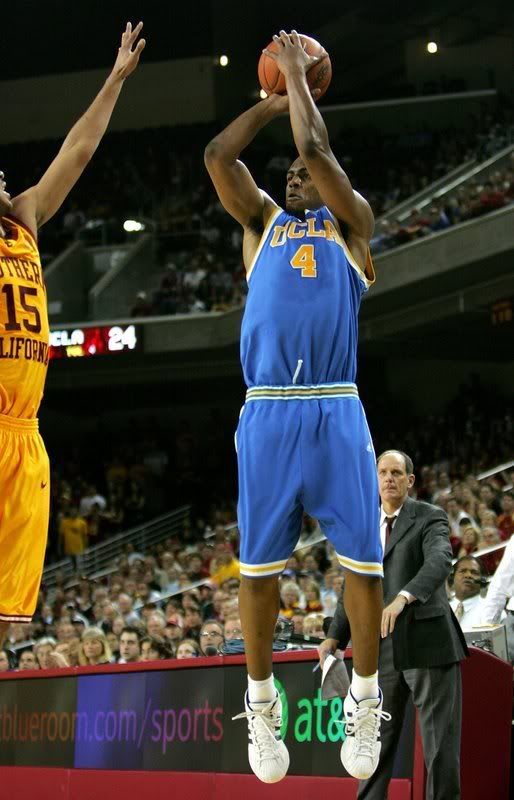 Our favorite ice cold assassin (is that guy doing the robot in the background?).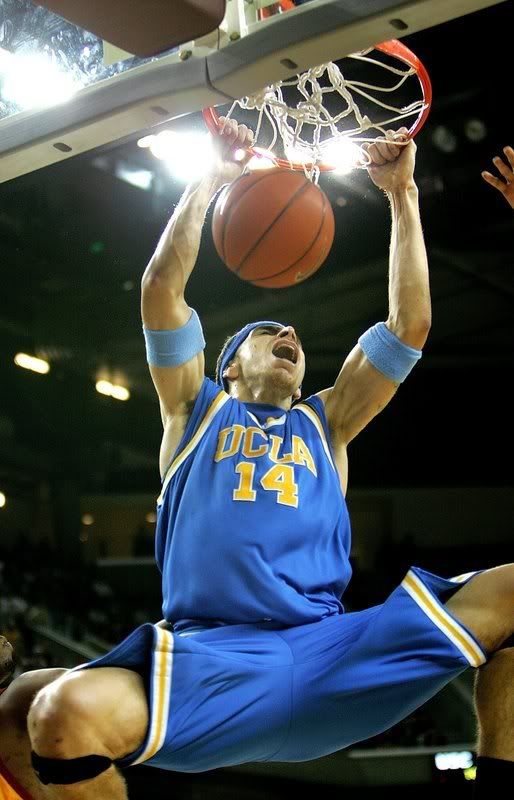 Mata, emphatically.
Pink Floyd, when asked what his team's collective GPA was.
Go Bruins!