We have come a long way since the first time DC came out against the Wildcats at the McKale Center. Here is to DC and his rest his team-mates bringing another Bruin victory back home: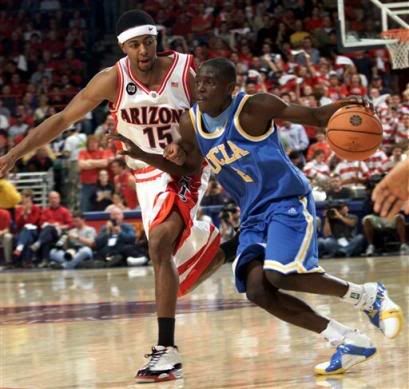 AP Photo

The Bruins, not the Cats, are once again the Standard of the Pac-10 (no matter what happens today). But if the Bruins win this afternoon, it could be one of the final nails in Lute's fading program.

The game is on CBS. Tip-off is set for 10:00 am PST. You can follow/track the game online via link in the official site. Not much else to say.

This is our Ben Ball open game thread. Fire away.

GO BRUINS.