One down, 5 to go. MOJO lives.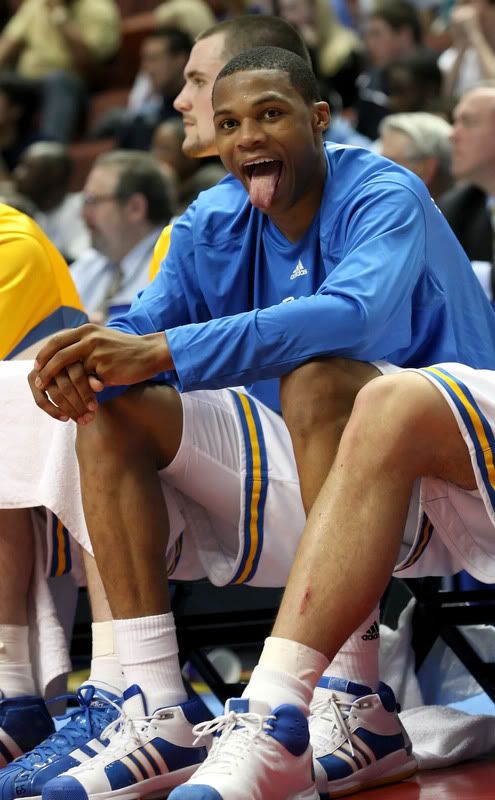 Getty Images
It got a little sloppy at times, but there's really not much you can complain about after a 41 point W in the dance, no matter who your opponent happens to be. Props to the Delta Devils for hanging in there and playing to the buzzer. Hopefully they have a good trip to So Cal and get to enjoy some of the sights.
As for the game, it was pretty much what we expected (but no one will dare say out loud). Love was just being Love, with a ho-hum 20/9 and 4 blocks. James Keefe got the start for LRM, and played well with 4 blocks of his own. It can only help down the road to get Chace and Nikola some meaningful minutes. It was also nice to see Mustafa Abdul Hamid get some minutes in the second half.
Here are the box scores from WWL, Yahoo Sports, and CBS Sportsline
A game A&M is up next. Here is the box score from their win over win over BYU. The Bruins will have to come out ready to play on Saturday, because this A&M team is pefectly capable of pulling the upset. Coach Howland will no doubt make this team well aware of that fact.
Oh yeah, the gap closers embarass the PAC 10 and themselves in what was (overly) hyped up to be the marquis matchup of the night. Have a nice offseason SCumbags. Nestor and the crew will have more shortly.
Go Bruins.